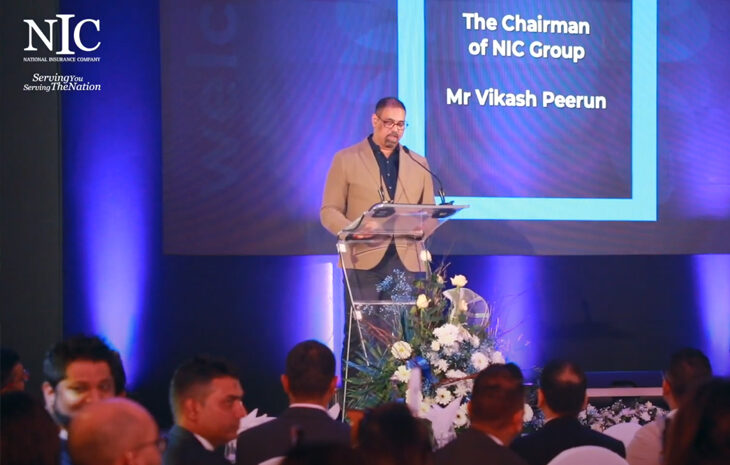 Grand launch of NIC's new suite of Innovative Insurance Products.
The National Insurance Company (NIC) has recently launched 9 new products which accompany you throughout your life cycle. These newly launched products will help you in your future and make you release your projects for you and your children as per your requirements and needs.
Product details are as follows:
The NIC Prosperity Plan allows you to realise your cherished dreams and make every aspiration of yours a reality without indebting yourself to better your life through your dream projects.
With a little planning and forethought, you can have your dream wedding without financial pressures with the NIC Wedding Plan.
The NIC Holiday plan allows you to work, save and relax to enjoy life moments by crafting your holiday journeys ahead.
Have a blessed life with your NIC Pilgrimage Plan and start saving for your sacred journey.
The NIC Child Investment Plan creates your child's heritage fund and make you benefit from diversified investment funds that provide long-term growth.
Build the future of your children by saving for their studies through the well-devised NIC A+ Educational Plan.
With the NIC Regular Income Annuity Plan, secure your parents financial position with a long term and stable inflow of funds and benefit from end of year bonus with a double payment of monthly income.
Live life to the fullest and be financially independent today and in the future with the NIC Retirement Plan for a peaceful and well-deserved retirement.
Get the right funeral cover that delivers beyond funeral services to protect your loved ones against unexpected costs and relieve them from the worries of handling the funeral arrangement with the NIC Funeral Care Plan.
For more information, please leave us a message by clicking on the button below. We will contact you and provide you with the financial advice you need.